Olla Nua Project Bag | Handwoven in Northern Ireland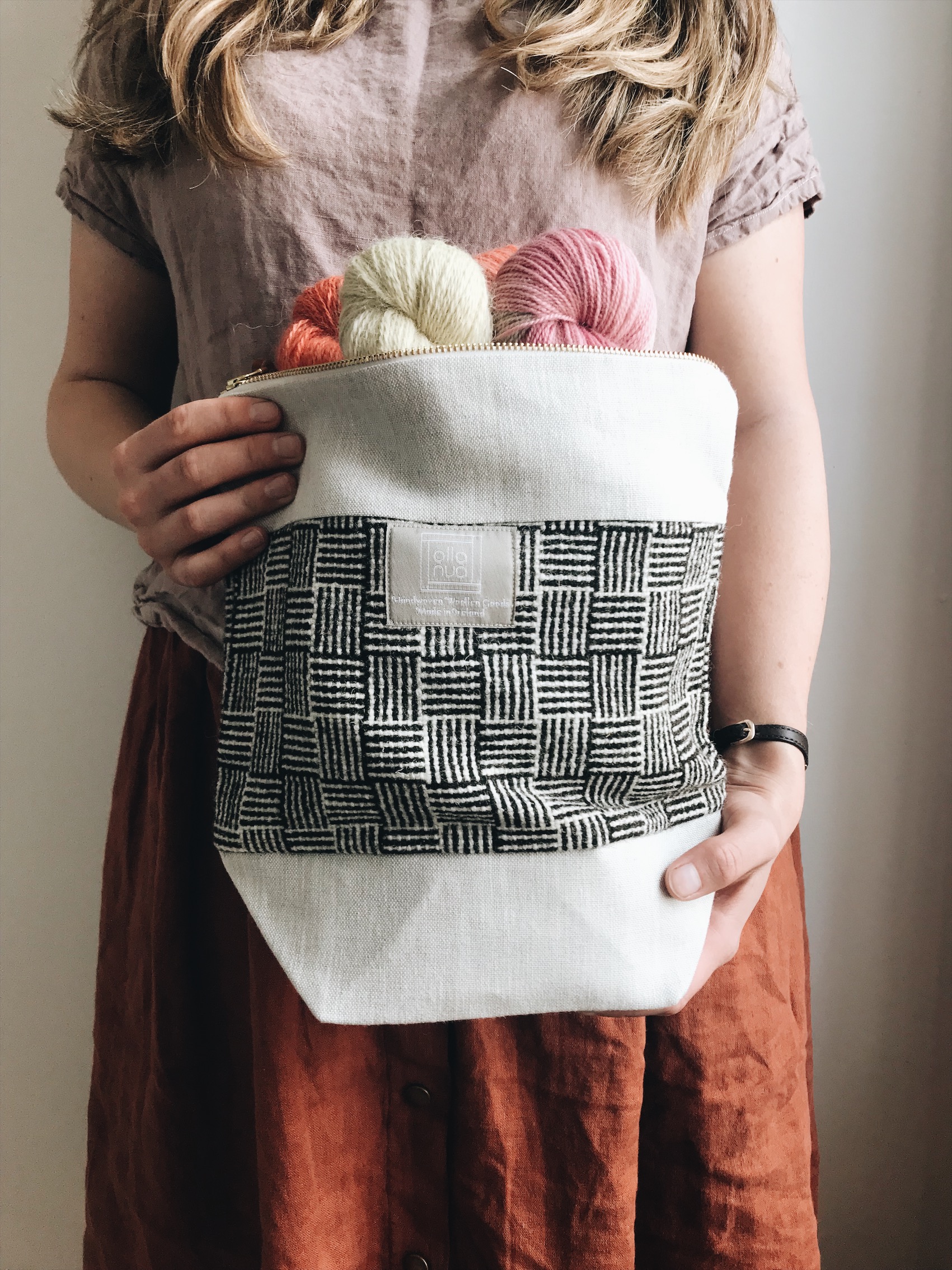 Olla Nua Project Bag | Handwoven in Northern Ireland
Small Project Bag (21 x 21 x 7cm approx) (Perfect for socks!)
Large Project Bag (26 x 26 x 12cm approx) (Perfect for shawls!)
Bags have a stiffened bottom so they can sit upright when a project is inside

Both sizes of bags have an inner pocket for keeping tools and knitting accessories

Both bags have a metal zipper finished with a leather pull
This pre-order will ship 29th April
—————————————-
Handwoven Woollen Goods
Made in Northern Ireland by Nicola Gates, Olla Nua handwoven goods are created to evoke a sense of warmth and home wherever they travel.
The name Olla Nua comes from the Irish words for 'new wool', reflecting Nicola's aim to use natural, sustainable materials & traditional techniques in a modern, imaginative way. Olla Nua woollen cloth is woven on a manual floor loom, powered entirely by hand and foot.
Yarns are sourced from mills in Ireland and the UK.